From tangible gains in sustainability to community outreach and COVID-19 relief, learn what our programs have achieved and how your donations were put to work.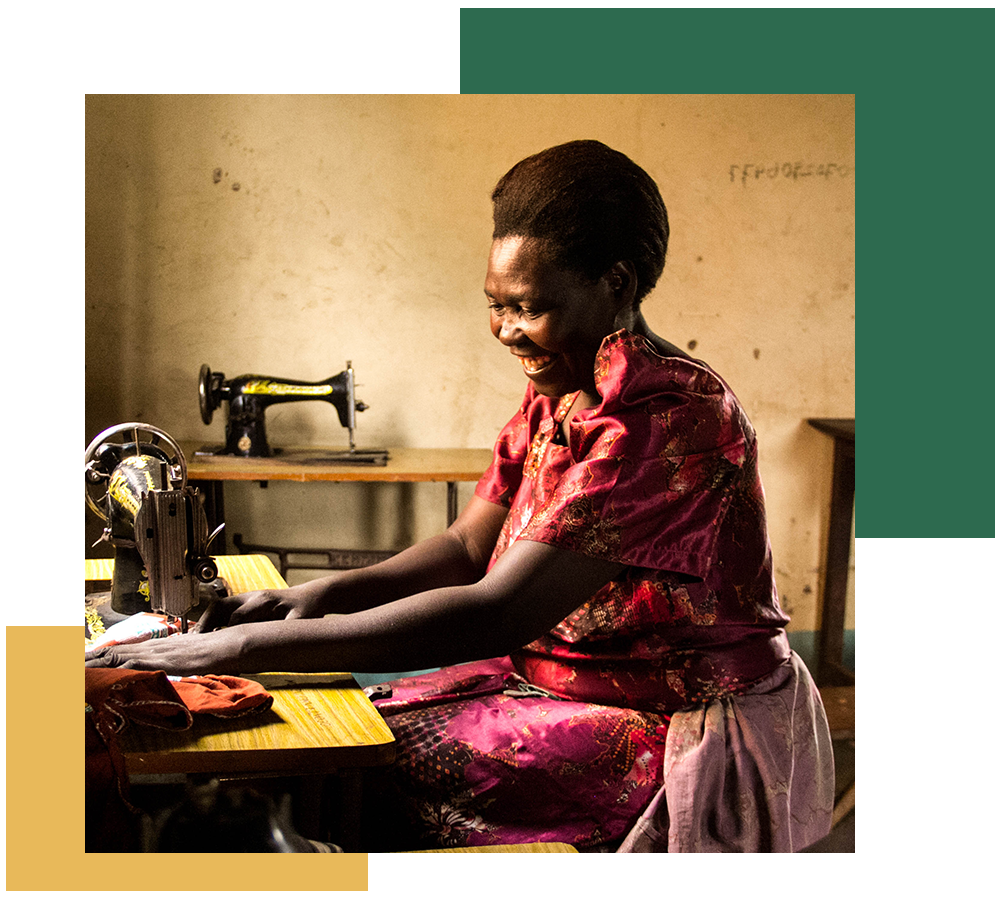 Dear Musana Family,
2020 started off as a year of unmatched growth at Musana, reaching 112% self-sustainability in February and generating our highest local monthly income in our organization's history. With the launch of our replication campus in Kaliro District, we opened our fifth school, providing quality and affordable education in a new community! Between all of our schools, our student population grew from 2,282 to 3,484 and our full-time employees increased from 282 to 383. Unfortunately, like most of the world, the COVID-19 pandemic hit Uganda hard in March and one of the world's strictest lockdowns began. We saw hunger, idleness, and hopelessness spread across our communities. We started the COVID-19 Relief Fund and asked our Musana family to stand with us and meet the immediate needs of our Ugandan friends and family. With your support, we were able to prevent widespread hunger in our immediate neighborhoods, provide life-saving medical transport and health services, save countless lives by collecting blood donations, keep our staff on salary so that they could continue to support their families, and provide our students with workbooks to keep their spirits engaged and their minds active.
Despite the closure of our schools (our highest income-generator), the decrease in clients at our restaurant and guesthouse, and the decline of patients at our hospital due to COVID restrictions, we were still able to generate 65% of our operating budget locally. We are proud of the hard work from our team on the ground that fought to keep Musana's programs alive through such unfavorable circumstances.
We cannot thank our incredible Musana community enough for standing with us during unprecedented times. We are overwhelmed by the generosity of our Musana family and the love for the people of Uganda. Together, we will continue to empower more men, women, and children, to "be the change" in their communities.
With Gratitude,

Andrea and Haril Kazindra
Co-Founders and Directors
Covid-19 Relief Fund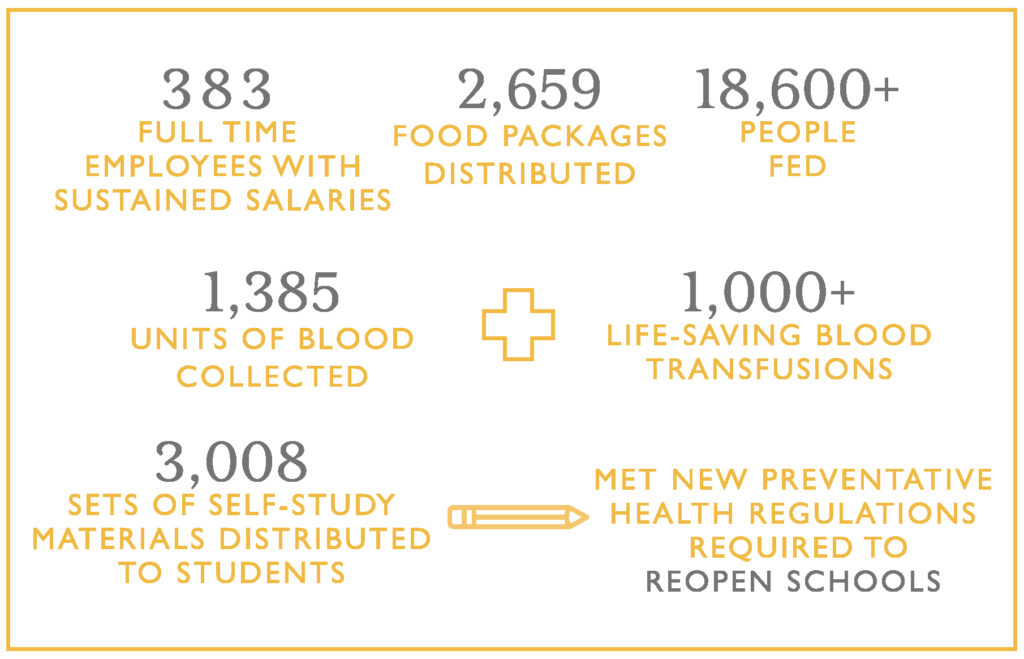 Education Impact
Skill Development Impact
Health Impact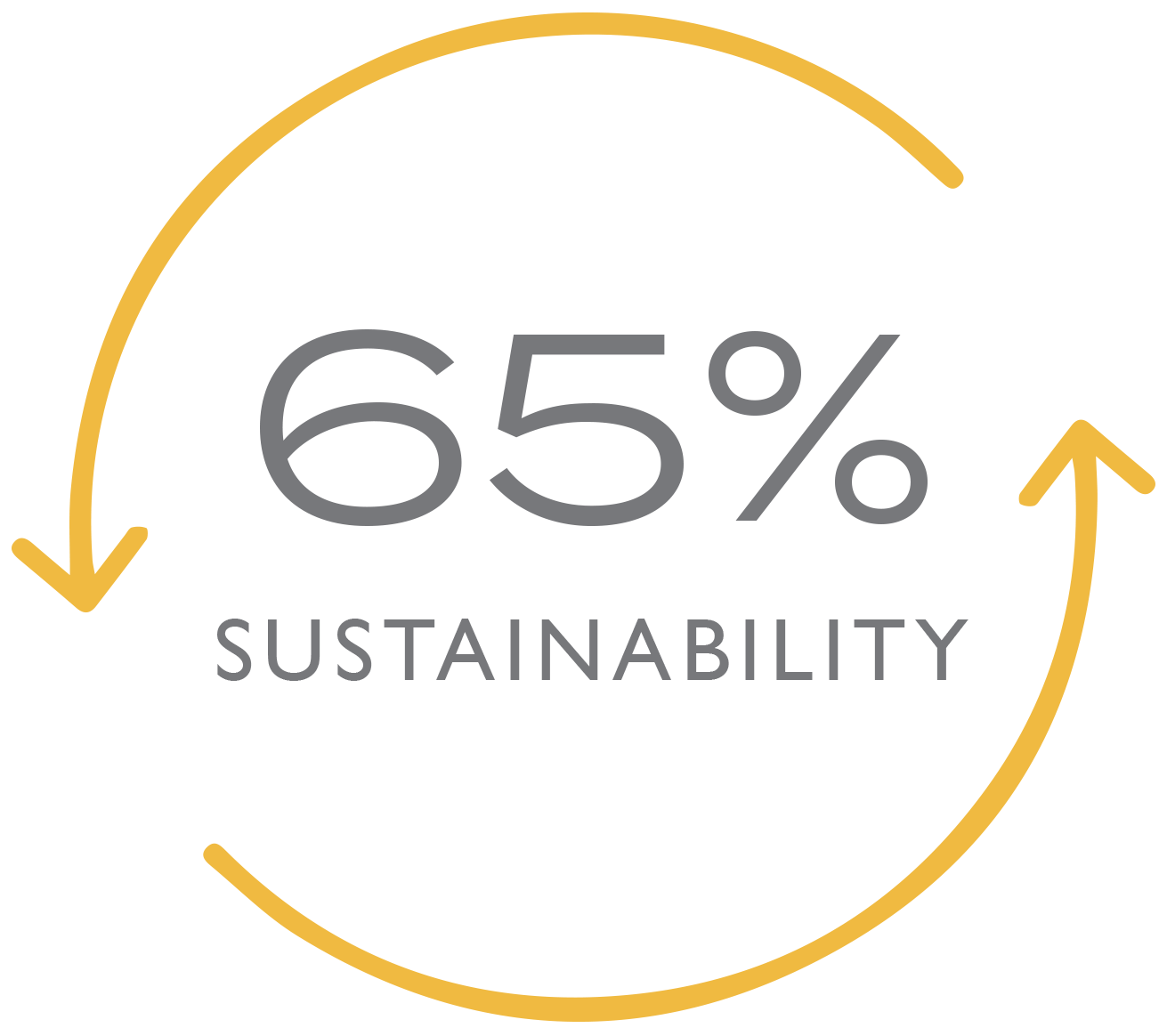 Despite all schools being closed for a majority of the year, we were able to achieve 65% overall sustainability across Musana's social enterprises.
looking for our 2019 annual report?